Hoop earrings that click like friends for life!
Sun Drops & Star Dance
Martinus Infinity Hoops - a unique flexibility concept for hoop earrings!
Based on Martinus' click-in secure hoop concept, here you find great ideas of hoop additions in yellow, white or fancy rose gold. Our designs are crafted one pair at a time in Master Artisan quality. Change up with pearls, gems and perfect diamonds. And, the creativity is yours!
Infinity Hoops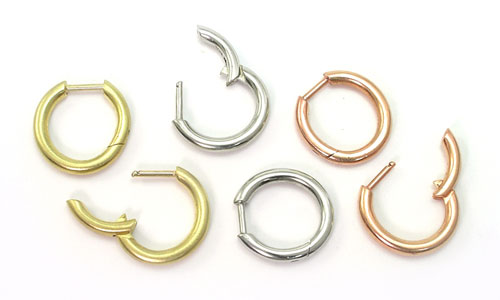 Beautiful on their own and one click to trusted safety. Real comfort, easy to use and versatile with Pearls, Gemstones or fine Diamonds. 18 karat yellow, white or rose gold.
$780 a pair
Tourbillon Hoops
Whirlwind would be the word in English. What could be better than the sparkling sapphires resting on some lacey detail, with big perfect pearls on my all time loved snap-in Infinity Hoops. That's life at a flurry of pleasures!
Thai Sapphires pair 1.10ct, Pearls 14.5mm, 18karat White gold
Bee Sting
Sweet and rich like my memory of a first bite into a German Bee Sting Cake! Decide, - wear the Hoops on their own for everyday; then catch your breath with honey golden cushion style Citrine of 13.1carat weight for special days . Snap-in Hoops and settings are Martinus manufactured in 18k yellow gold of matted surfaces and polished white gold settings. Rich in style, no calories!
Sunday Sisters
Aren't they pretty? Like two photo posing sisters. A lacy collar pairs natural yellow diamonds with bright shining, pearl drops. A new Martinus hoop is here, everyday snap-in safe, invisible! A new design unassuming, classy, elegant.
Diamonds 0.08ct, 18k yellow gold, freshwater pearls.
Falling Star Hoops
Give it a whirl at your ear! Martinus' new expressive invention. Ear Hoops in a Shepherd Hook Style, with a super security catch behind their diamond settings in white and yellow gold. Both bezel set Canadian Diamonds are laser inscribed on the girdle. Maple leaf CD-95217 . 0.30ct, Excellent cut, E colour, Si2 clarity. Maple leaf CD-95255 . 0.31ct, Very good cut, E colour, Si1 clarity. The Earrings to feel safe, when life is fun!
Star Dance Hoop Earrings
Find stunning simplicity and sparkling perfection with your every move. Discover exceptional natural diamonds on hoops that will never let you down. Martinus' hand crafted hoops in 18 karat white gold with diamonds of 0.33ct F/vs - What can be more perfect?
Mayan Sun
The sun was central in Mayan belief and mythology. Here domed disks of matted gold heighten the contrast between the metal and the dispersing light of fine diamonds. The subtle shapes relate beautifully with our Infinity Hoop design. 18 karat yellow gold, diamonds 0.20ct. F/Vs.
Sunrise
In the blush of a rosy morning, pink champagne colours of natural diamonds harmonize with polished rose gold. It's comfort, dynamic and fun on Martinus' secure Infinity Hoops. Bold and strong for red heads!
Moon Dance
A bright moon shining over Polynesian nights, reflecting the sparkles of these fine Tahitian pearls. Here worn elegantly on Martinus' Infinity Hoops. Black 10.5 mm Tahitian Pearls and 18 karat white gold. How classy is that?
Flying Dreams
These stunning earrings feature two bright blue faceted natural zircon with the exquisite lustre of fine grey Tahitian pearls highlighted by a Peacock overtone. This eye-catching colour combination is elegantly set in polished white gold. Perfect for green or blue eye colours. Scrumptious! 18k white gold, Zircon Pair 1.2ct, Pearls 9.5mm
Saturday Morning
Come Saturday morning I will be going out with my friends. And we will remember our Saturday earrings - long after Saturday is gone. 18 karat yellow gold, diamonds each 1.30 ct to 1.80 ct - price at your request!
Sun Dance
Stand out in elegance and simplicity. Perfect lustrous freshwater pearls come to dance with your movements. It's fun to feel confident. Rely on Martinus' click-in secure hoops of 18 karat and brush matted yellow gold.
Sunshine Friends
Sunshine Friends   $2,590
Find stunning simplicity and sparkling perfection with your every move. Discover the reflections of natural champagne diamonds on hoops that will never let you down. Our Infinity Hoops klick like friends for life. Here in 18 karat yellow gold, diamonds 0.40ct K/vs - Perfect!
Lumina Dance
Find stunning elegance and simplicity. Here Martinus' safety ear hoops are portraying perfect South Sea Pearls with your every movement.
Pearls 11 millimeter, 18k white gold.
Sunset Drive
Find sparkling perfection with your every move. So calm so comforting. Discover the reflections of natural Australian diamonds, cognac coloured naturally, on hoops that never let you down. Here in matte 18 karat rose gold, Diamonds 0.36ct - What can be better joy?
Harvest Moon
There is a light in her eye, that wins without art; and there's grace in her step, and joy in her heart. (Harvey Rice) Harvest what good times are for! Infinity Hoops, white gold for Diamonds of 0.80 ct to 1.00 ct each. Price upon request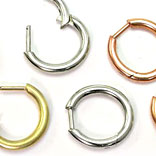 Unique Hoop Earrings comfortable, secure, versatile
Enjoy gold hoops of versatility and comfort! Find your first secure hoop earrings here. It's simple yet genius! You will love their one-click trusted safety and real ease of use. Change up looks with pearls or diamonds or wear the hoop earrings on their own. A versatile design we call Infinity Hoops.
It's an original Martinus invention, – and we hand produce these unique hoop earrings in our studio. Their tension posts cause the trusted snap-in sound. Our ear hoops click well in all three gold colours. Which gold colour is your best? Is it the gentleness of our yellow hoops? Or, do you fancy the crisp polished white gold, maybe the more elusive rose gold hoop earrings? One pair of these gold hoops prepares you for lots of different looks! See here the variety of our handmade hoop attachments, handmade one pair at a time. Discover the gentle sheen of precious Pearls, gleaming Gemstones, or you add some dashing Diamonds.
Our Shopping Cart has simple handles. If you like our ear hoops, email below and we'll ship to you! -Martinus-
Comments - Inquiries - Ordering
Thank you for your interest in my Hoop Earrings!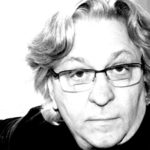 Best Service Included!
Your contact will never be shared, – we do respect your privacy!
Since I was young, I knew that my artistic capacity would make me happy. Clear then, that it would not necessarily make me rich. I opted for the satisfaction instead. Money was often tight in my life, but now it has become the fluid that helps my ideas come true – a pleasure for sure!
And, – be assured, that I give you the best jewelry I can make – and the best service you can think of.
What Customers Say
Returns – If needed – We will make it work for you!
Life can be good, – if we both agree! -Martinus-
As small scale Artisan producers we don't have everything available at all times. If you see the earrings you love don't hesitate. Let's talk, call  1 250 538 1730
Thank you kindly, we appreciate your business -Martinus-