Pendants & Necklaces
Explore your senses; discover pendants and necklaces, find pleasure for the eye, wear comfort on your skin
Papaya
Exotic and sweet, buttery smooth to the touch, beautiful against natural skin tones. The fruit to the angels with its pear shaped diamond as a sparkling stem. Chrysoprase, diamond 0.14 ct flawless F colour, 18 karat white gold presented with 20 inch wheat chain.
Limelight
Illuminating opulence, to never feel alone again. Sizable beryl crystals from aquamarine to heliodor spill their protective energy. Feel the cool of the gems and the warmth of these oversized natural pearls caressing your skin. Beryll crystals, freshwater pearls, white gold 18 karat of a high polish.
Blue Moon
Mysterious like a big moon hovering off a misty horizon! Ask this necklace for a secret. Where have these pearls lived? Where were those moonstones unearthed? Let the mystery live in your days! Indian gray Moonstone, white and gray Freshwater Pearls. 18 karat polished Martinus white golden tendril clasp.
Barnacle Cascade
A cascade of light and a luminous streak of abundance. Shape, size and proportion became the task of this sensuous composition. Like a cascade in an orchestra, this pendant will enliven your world. Gentle rounded surfaces on an easy floating chain make for its joyful feeling on your skin. 18 karat white gold, diamonds 0.60ct.
Frog and Prince
Water lilies spread across the surface, like jewels of the pond. Golden leaves will float gently with your movements. The diamond blossoms sparkle their magic at the skies. Catch the light. 3 pure Diamonds F-vs 0.06ct Matted leaves in 18 karat yellow gold will follow with body motion.
Tranquility
Classy, simple and joyful! Alternating light green prenite cubes, grass green vasonite, plus facetted gold beads are combined at even distances. Prenite signifies unconditional love, while calming Vasonite sooths stress and tension. Martinus patented Pavo clasp in 18 karat yellow gold finishes and secures this unique design.Prenite cubes, Vasonite cubes, 18 karat gold
Paradise Orchard
Is it the silver's pristine white light? Could the golden lusciousness be the apple of your eye? Or is the blush of Eden going to steal your heart away! A fresh picked diamond twinkles from the stem. Silver $380; Yellow gold $1,580; White gold $1,380; Rose gold, $1,530
Honey and Silk
Flavoured with sweet drops of honeycomb Citrine, silky freshwater pearls are the peaceful balance of this pampered enjoyment. Citrine Freshwater pearls, 18 karat gold.
Fields of Gold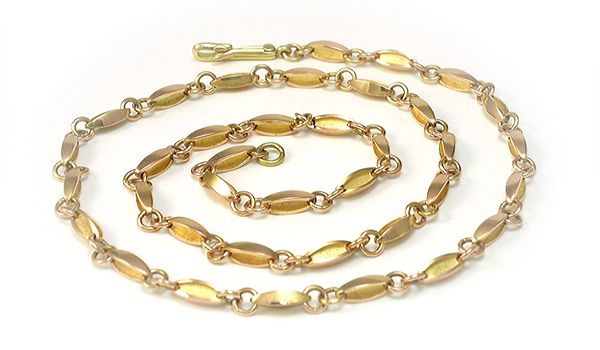 Capture the shimmering waves of a barley field in this hand-crafted chain of rose-gold seeds. Make a promise, have your bond strengthened by the comforting cycle of the seasons. 18 karat rose gold saturated with yellow ancient gilding technique.
Little Wisdoms
According to Greek mythology, the owl is Athena's mascot. At times Athena was said to take the form of an owl. This little pendant warms the heart and lifts your spirits. Crafted in 18 karat matted yellow and polished white gold. Tastefully sophisticated on its gently flowing 18k wheat chain, 18" price included.
Crete
Carefree as a summer's day and brilliant as ancient Crete under clear Mediterranean skies. The pure blue aquamarine crystals form a row of relating treasures. Perfect for every day, yet elegant for occasions. Worn at ease with our Martinus white gold toggle clasp. Aquatrillion 18 karat white gold.
Aquatinta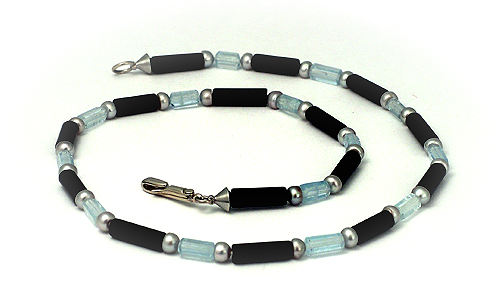 The elegance and contrast of Aquamarine crystal shapes, night black Onyx and silver-gray pearls create sparkle and rhythm. Finished with a Martinus' Pavo clasp and end fittings in 18 karat white gold.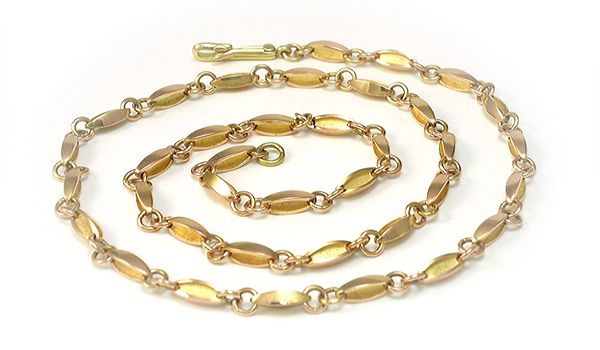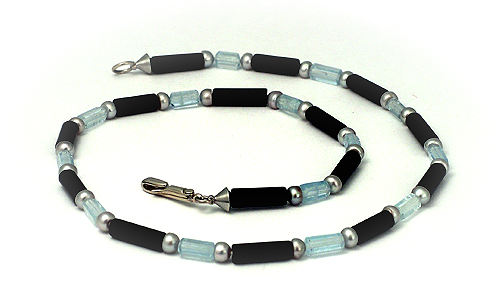 Pendants & Necklaces
If you can say, "I like who I am" – You likely can say, "My pendant and necklace has to be me". A pendant like a talisman floating on a caressing chain offers protection and comfort to the touch. Stronger than this, gemstone or pearl necklaces of the right size and length makes you feel complete. Choosing your best colours will set you on top of the world. It's self esteem that can be felt, even on the skin. On pendants and necklaces their gemstones and pearls warm up so nicely with our bodies. It's comfort, it's strength, it's how you want to be!
Meet by appointment or contact Martinus below!
Comments - Inquiries - Ordering
Thank you for your response!
Leave a Comment, Inquire, set up an Appointment or place your Order here. I will review your messages immediately. Each of my pieces has a name, which one do you like the best? -Martinus-
If you saw something in pendants and necklaces that you love, don't hesitate, there is always only one of each kind available and sometimes I have to find a gem or make it for your size. Let's talk, please call 1 250 538 1730
I am there for you if you mail or call: My Studio is open by Appointment twice a month ! -Martinus-
What Customers Say
Returns – If anything – We will make it work for you!